BALLOONS DELIVERED OR PICK UP AT STORE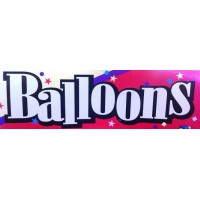 Order your balloons online from us & have them delivered locally (Warsaw or Winona Lake city limits) or pick them up in the store. All our balloons are new & price includes a long colored string. Please allow 3 hours notice for all orders. If you need balloons sooner please call us or stop in the store. Latex balloons are 11 inches & mylars are 18 inches both standard sizes.
There are no products to list in this category.